Liddon Lecture
You are here – Home – Liddon Lecture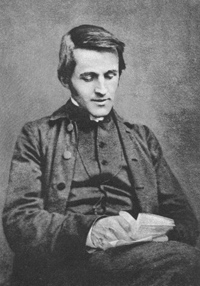 The Liddon Trust holds an annual lecture on a subject of intellectual, moral, ethical or theological interest.   The lectures are usually held in May and are advertised in advance on our website.  We are privileged to welcome speakers from a wide range of traditions and specialities; their views are not necessarily those of the Society of the Faith.
We are delighted to announce the 2021 Liddon lecture will be given by Robyn Wrigley-Carr, Associate Professor Alphacrucis College, Australia and Adjunct Associate Professor (PaCT), Charles Sturt University.Her subject is "Evelyn Underhill: A 'Spiritual Ecumenist'." Evelyn Underhill (1875-1941) was an English Anglo-Catholic writer and pacifist known for her numerous works on religion. The lecture will be held online on Tuesday 2 November 2021 at 7:45 pm GMT.  Free tickets can be booked at Eventbrite here. It is hoped to make the lecture available on online afterwards.
Past lecturer include –
2020 – Dr Peter Webster, historian and biographer, spoke on Theology, the Theologian and the Church: Eric Mascall and the Sixties. Because of the COVID-19 restrictions the lecture was recorded and is available online here.
2019 – Revd Canon Dr Peter Groves, parish priest and academic, spoke on Hopkins and Liddon: perfection, perversion, poetry. Dr Groves has kindly made the text of his lecture available. Please click here – Liddon Lecture 2019 Peter Groves. Those with an interest in Gerard Manley Hopkins may wish to visit the website of the Hopkins Society. 
2018 – Revd Barry Orford, Priest in Charge of St Dunstan in the West, Fleet Street, and former librarian of Pusey House, Oxford spoke on Henry Parry Liddon: the hidden man.  Fr Orford has kindly made the text of his lecture available. Please click here – Liddon lecture – Liddon the hidden man
2017 – The Liddon Lecture was replaced by the Catholicity Symposium.
2016 – Dr Andrew Chandler spoke on 'Bishop George Bell and the cause of Christian Unity'.
2015 – Dr Michael Hall, distinguished architectural historian, spoke on  'Bodley, Garner, Liddon and the St Paul's Cathedral Reredos'.
2014 –  Revd Fr George Guiver CR, spoke on 'Light for society: the new interest in the message of monastic life'.  Fr Guiver has kindly made the text of his lecture available. Please click here Liddon lecture – Monasticism and society.
2013 – The Liddon Lecture was replaced by the Faith-Craft symposium.
2012 – Professor Dumitrascu, Professor of Theology at Oradea University, Romania.   Professor Dumitrascu has kindly made part of his lecture available.  Please click here 2012 lecture.
2011 – The Venerable John Green, former Chaplain of the Fleet on the ministry of naval chaplains and 'perspectives from the edge'.
2010 – Vice-Principal, the Revd Canon Robert Gage, on Bishop William Walsham How, the first Bishop of Wakefield.
2009 – The Very Revd Dr John Hall, Dean of Westminster, on Church Schools and Academies.
2008 –Right Revd John Hind, Bishop of Chichester on developments in theological education.
2007 – Rt Hon Frank Field MP on the part played by cathedrals in contemporary society.
2006- His Honour Judge Michael Yelton, author of Anglican Papalism, on 'Some Lost London Churches