Object of the season
We are delighted to have two objects this time, or rather the same object in two guises.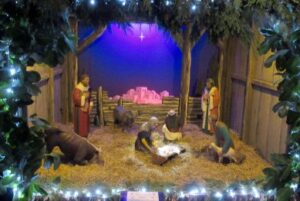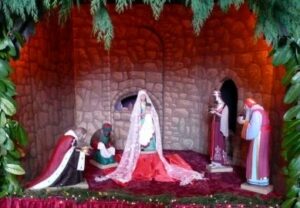 It is a Faith Craft Nativity Set which, with the addition of wall panels, turns from a stable, suitable for the shepherd's visit, to a house, suitable for the Wise Men's visit.  It can be found at the Parish of St Alban and St Patrick, Highgate, Birmingham and their website has more details, along with close up photographs of the cast of characters. The fairy lights are a later addition!
The same church also has a Faith Craft statue of St George, which can be found here by scrolling down.
It is a real pleasure to see a church not only valuing and caring for these objects, but also making their details available to the world.